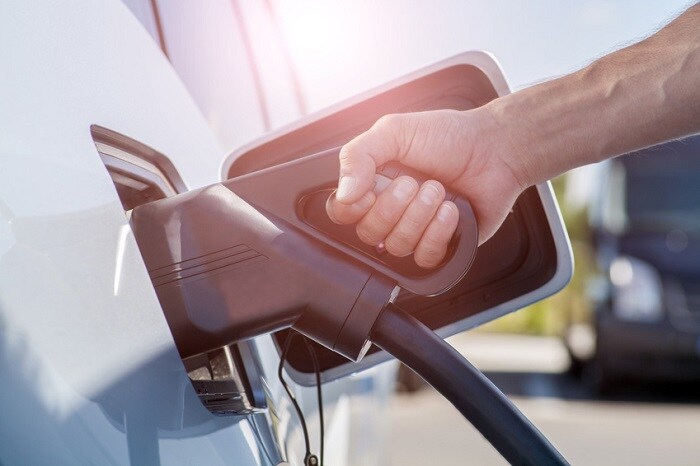 Here at Keyes Mission Hills Hyundai, we've noticed that many drivers are opting for crossover models and SUVs lately. A vehicle like the
2018 Hyundai Kona
offers the best parts about a car and an SUV in one package, so it's no surprise to see it taking off with our customers. But what if you want to go a bit greener with your SUV or crossover purchase? Fortunately, the Hyundai brand has you covered with the 2019 Hyundai Kona Electric.
This green Hyundai crossover will offer everything you love about the current Hyundai Kona, with the addition of an all-electric powertrain. The big news is that the range of the 2019 Hyundai Kona Electric has finally been revealed by the EPA. The regulatory agency estimates that it can travel 258 miles on a single charge. That's actually even higher than the Hyundai brand's most recent estimates for the vehicle.
This is a big deal for a few reason. First, it puts the Hyundai Kona Electric on the top of the heap when it comes to range among similarly priced green cars. Second, it can really help alleviate "range anxiety" for drivers that are wary of green vehicles. Range anxiety is the feat that an electric vehicle won't get you to your destination before it needs to recharge. It's a common fear, but longer EV ranges and more charging infrastructure can help encourage more people to opt for a greener vehicle.
The 2019 Hyundai Kona Electric will arrive in our home state of California later this year ahead of a wider release, and we look forward to seeing it for ourselves.
So if you're looking for the latest in green technology, our Hyundai dealership near Los Angeles needs to be your first stop. Visit today and ask our dealers about upcoming models and the newest automotive advances. We look forward to helping you out!