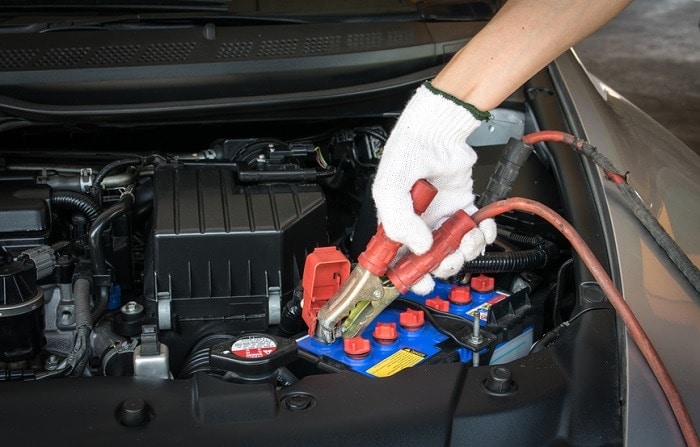 Here at Keyes Mission Hills Hyundai, we know that some drivers are looking for greener cars these days. Popular
new Hyundai
models like the 2018 Hyundai Sonata are available in hybrid versions now, and we have game-changing green models like the 2018 Hyundai Ioniq. The Hyundai brand isn't going to stop there though. Instead, it's making an investment that could lead to the development of even better car batteries.
The Hyundai brand is making a big investment in Ionic Materials. This company is working on a solid electrolyte polymer that would replace the liquid ones currently used by electric and hybrid vehicles. Why is this a big deal?
This matters because so-called "solid-state batteries" provide a number of big advantages over the batteries that are currently used in green cars. One benefit is that solid-state batteries are safer. They don't use flammable liquid that can cause the occasional safety problem. We have to emphasize that these incidents are very rare, but eliminating them entirely is a good idea.
A solid-state battery also offers longer ranges and shorter charge times. This would help increase green car sales, because these concern the main issues that drivers worry about when buying a hybrid or electric vehicle. First, they don't want to worry about a car running out of juice before they get to their destination. This is called "range anxiety" and these new batteries solve that. The faster charging times also make longer trips more feasible. You won't be standing around waiting for your car to be ready to hit the road again. We can't wait to see how this green tech improves our favorite Hyundai cars.
So if you're one of those drivers who want a greener vehicle, pay a visit to our Hyundai dealership near Los Angeles. We'll answer any questions you have about the latest green tech. We look forward to helping you!