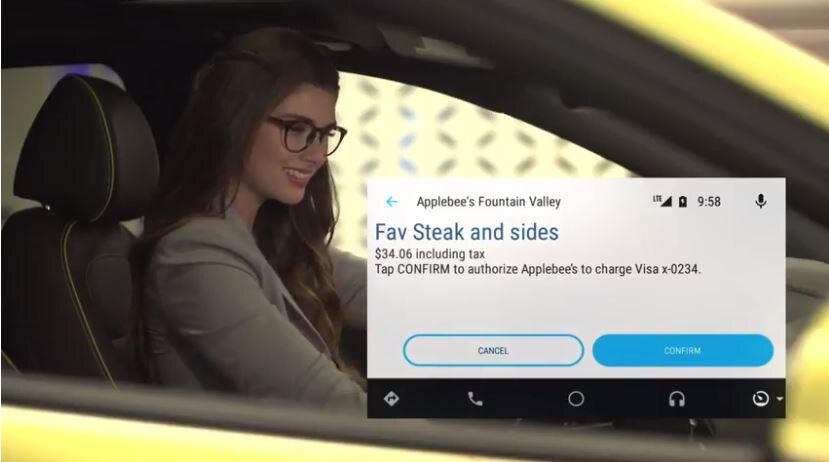 When you shop for a car here at Keyes Mission Hills Hyundai, we bet that you're looking for a car that offers the latest technology. The Hyundai brand is also improving and working on innovative new features. One thing that caught our eye recently was its work on a new in-car payment system. Soon, you may not have to leave your Hyundai vehicle to pay for some of the necessities.
Right now when you're driving around in your 2018 Hyundai Santa Fe, you usually have to get out of your car to run some typical errands. With new in-vehicle payment technology, future Hyundai models could make that a thing of the past. The Hyundai brand recently showed off the technology at an event in Detroit. All it needs is some partnerships with companies that want to allow in-car payments.
This Hyundai technology would allow drivers to handle a variety of tasks that used to take a little more work. A potentially useful application for the technology could be found in parking lots. One day, you'll be able to find a spot, reserve it, and then pay for it through their vehicle's infotainment system. You'll also be able to pay for gasoline at select gas stations without the need to leave your vehicle. Eventually you might be able to just pull up to a restaurant and pay for your food before you even get out of your car. We're excited to see what other applications this feature will find, and we know that Hyundai engineers will keep working with Blue Link and other tech to deliver some of the most innovative features around.
So if you're looking for cars that offer unique features, visit our Hyundai dealership serving San Fernando, CA. Our expert Hyundai dealers will help you find a new or pre-owned Hyundai model that offers the features you need. We look forward to meeting you!