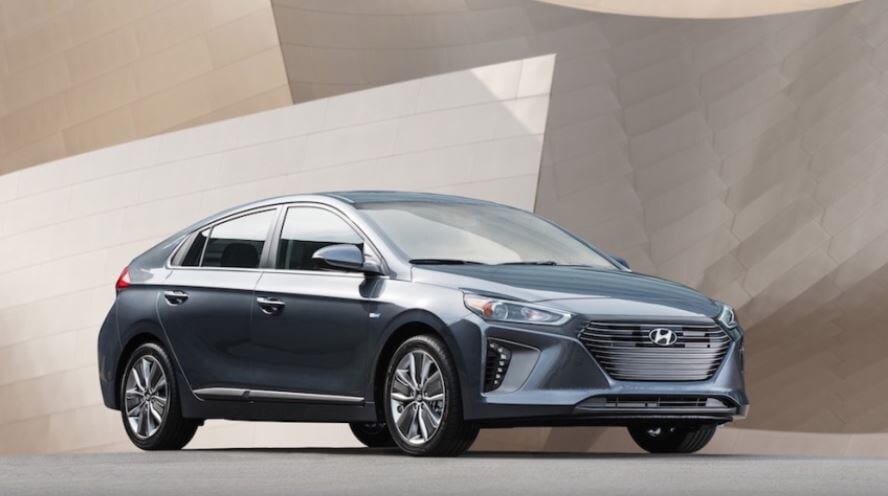 Here at Keyes Mission Hills Hyundai, we know that more drivers are looking for green cars. Whether you're concerned about the environment or you're just tired of spending so much money at the gas station, you'll appreciate the green car tech found in some of our vehicles. One model that attracted a lot of attention is the Hyundai Ioniq, and now this stylish green car is getting some updates.
This new Hyundai vehicle will come equipped with some new tech and safety features for the 2019 model year. The navigation system is getting an update, with new voice recognition technology and a search feature that can help you find charging stations.
Speaking of charging, the Hyundai brand is working with ChargePoint to make it easier to charge up your battery when needed. You'll be able to find a charging station and monitor charging schedules remotely. That could even help you save money by letting you know when it's off-peak hours and electricity is cheaper.
The 2019 Hyundai Ioniq will also offer more safety features. Driver attention alert and high-beam assist are brand new for this model year. You'll also find automatic emergency braking on the SEL trim. Other features include lane-keep assist and adaptive cruise control. This green car has you covered from all angles.
One thing that you should also know about the 2019 Hyundai Ioniq is that it offers multiple green power options. You can opt for hybrid, electric, or plug-in hybrid versions. No matter what you're looking for in a green car, this Hyundai vehicle will impress.
If you're a green driver in the Los Angeles area who's wondering "Where can I find a Hyundai dealer near me?", look no further. Visit us at Keyes Mission Hills Hyundai and find an efficient, stylish new vehicle you'll love. We hope to see you soon!