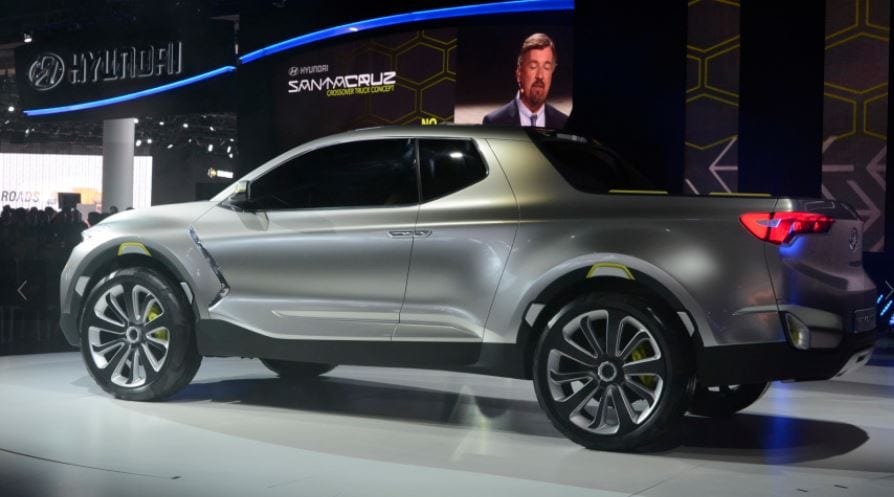 Here at Keyes Mission Hills Hyundai, we offer nearly every type of vehicle. We have reliable sedans and capable utility vehicles like the
2018 Hyundai Santa Fe
. Now we're getting ready to offer even more variety, because a Hyundai pickup truck is finally coming to dealerships.
After years of anticipation, a version of the Hyundai Santa Cruz pickup truck is finally coming to the market. This model first made its debut at the 2015 Detroit Auto Show. It's billed as a "crossover truck," which means that it won't be a massive model that guzzles gasoline. Instead, it will be a versatile Hyundai vehicle that just happens to be a truck.
The production version will differ from the concept in a few key ways. One of the main differences is that the Hyundai pickup truck that arrives on the market will have four doors, instead of two. The Hyundai Santa Cruz concept offered a more streamlined look with two doors. This new pickup truck will offer comfortable seating for five, along with a spacious bed that should give you all of the cargo space that you need.
You can expect to see this model arrive in 2020. It's all a part of the Hyundai brand's efforts to make a bigger splash in the SUV and utility market. It's no secret that larger vehicles are popular right now, so it just makes sense to offer drivers more variety. We can't wait to see this capable pickup truck in action, and we look forward to seeing what else Hyundai engineers are working on!
In the meantime, visit our Hyundai dealership serving Los Angeles and talk to a knowledgeable Hyundai dealer. We'll help you find a new or pre-owned Hyundai model that fits into your budget and offers all of the features you're looking for. We look forward to meeting you!