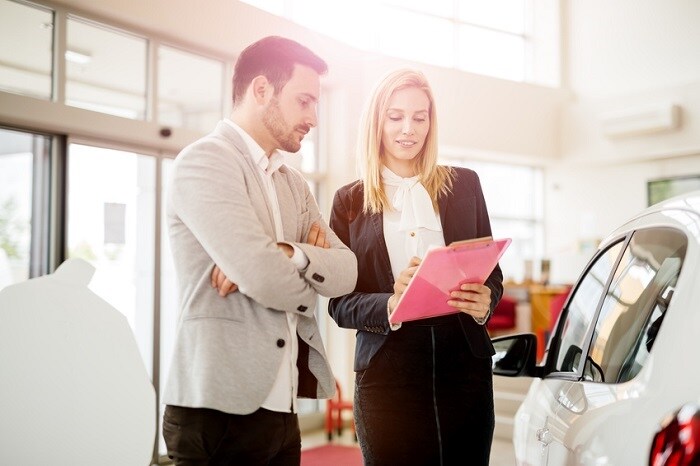 Here at Keyes Mission Hills Hyundai, we know that most drivers are going to do everything they can to get a good deal. They've heard the best tip from their parents or read something on the internet, and now they know exactly how to get the car they want at the lowest price possible. It doesn't always work out that way though, because many of the things you've heard about how to get a deal on your new car are just myths. Fortunately, we're here to bust those car buying myths.
Some drivers think that they can get a better deal on a vehicle like the 2018 Hyundai Sonata by keeping the dealer in the dark about some things. One popular bit of advice is that you shouldn't tell the dealer about your trade-in until the price of the car has been negotiated. Then you spring it on them. That move won't help lower the price and just ends up wasting time.
On the same note, some say that you shouldn't reveal you're leasing until the price of the car has been finalized. This also doesn't help. Instead, be upfront about your trade-in and estimate its value right on our website. Tell our Hyundai dealers you want to lease, and we'll let you know about the latest offers.
Another myth is that bringing your own financing is always best. For some drivers that might work, but for the most part you're better off going through our Hyundai financial experts. We know how to secure a good loan for our customers even when they don't have the perfect credit history, and we'll work with a variety of partners to find a great offer.
So when you're shopping for a new car, ignore those old myths and consult the real experts at our Hyundai dealership serving San Fernando, CA. Our dealers can help you find the perfect vehicle and take advantage of the latest Hyundai car specials. We look forward to helping you out!