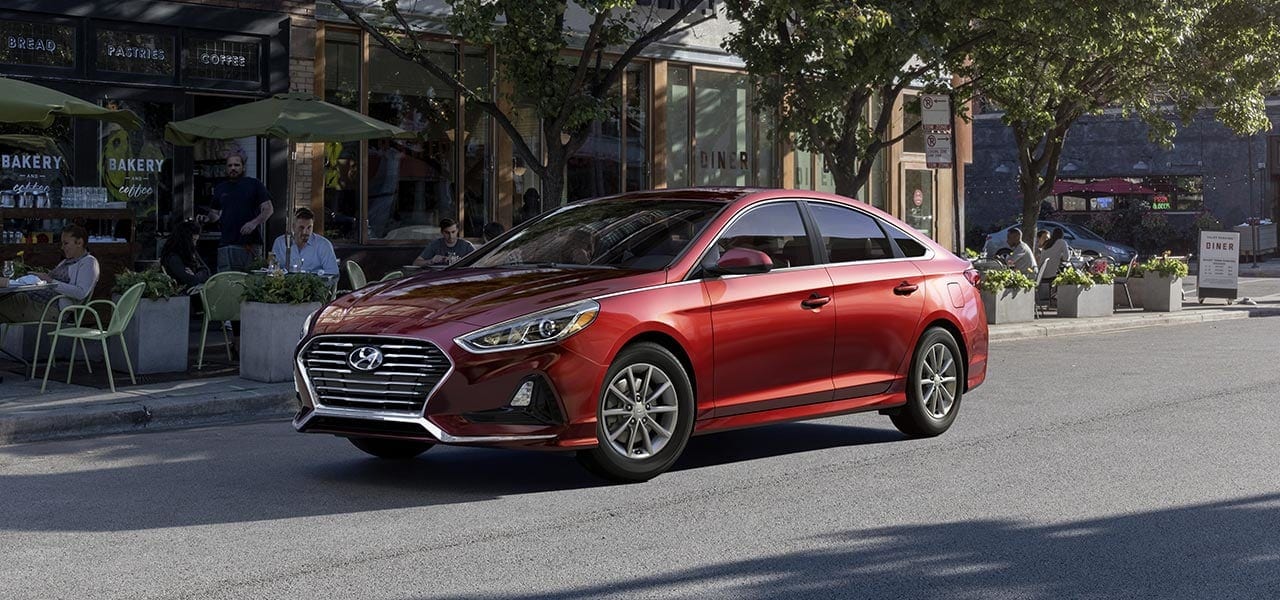 Here at Keyes Mission Hills Hyundai, we know that SUVs and crossovers are getting a lot of the attention these days. That doesn't mean that we don't have some great sedans for you though! The
2019 Hyundai Sonata
, for example, has a lot to offer, and now it's getting a few upgrades for the new model year. Here's a look at what to expect for 2020.
We already knew a bit about the 2020 Hyundai Sonata. We knew it was getting redesigned and that it would take some cues from the Le Fil Rouge concept. Now we know that it could end up getting an all-wheel drive version, which is a surprise given that it's built on a brand new front-wheel drive platform. Not many sedans offer all-wheel drive, so this might be a good way for the 2020 Hyundai Sonata to set itself apart from the competition. So don't be surprised to see a Hyundai Sonata with all-wheel drive make its way to the American market.
The next Hyundai Sonata is also going to show off the brand's new Digital Key technology. This Hyundai sedan will allow you to replace your normal car key with a downloadable smartphone app that uses near field communication technology. There are antennas in the door handle and the center console of the 2020 Hyundai Sonata. Your smartphone can then communicate with your car and perform a few different functions, including starting the engine and, obviously, locking and unlocking doors. Multiple users can be assigned to the same car and it will save individual preferences. We'll get a better look at this tech and the new Hyundai Sonata at this year's New York Auto Show.
When you're in the market for a dependable sedan, make our Hyundai dealership near Los Angeles your first stop. Our friendly and knowledgeable dealers can answer any questions you have about our latest models. We hope to see you soon for a test drive!