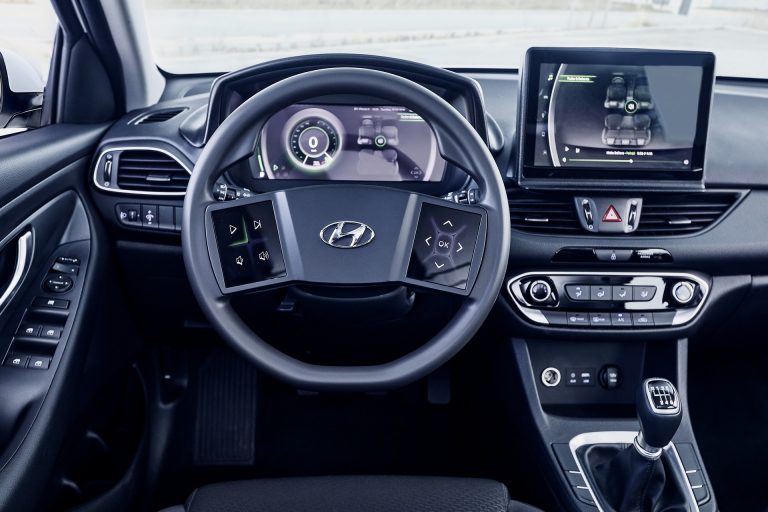 In-car technology has evolved rapidly in recent years, and we don't think that trend is going to stop anytime soon. Here at Keyes Mission Hills Hyundai, we make it easy for drivers in San Fernando and the surrounding areas to find a car that offers the tech that they need. And now the Hyundai brand is working on a new concept that could change the inside of your favorite Hyundai cars forever.
Your average new Hyundai car is already loaded with useful technology, but this new interior concept could make it easier than ever to access a wide array of features. The display in this concept is almost three-dimensional and it employs a variety of touchscreens, including some on the steering wheel. The steering wheel itself has ditched the normal buttons you're used to seeing and instead incorporates two touchscreen displays.
These displays are completely customizable, making it easier and safer to access the in-car technology that you need to use. Anything from volume controls to satellite navigation can be easily accessed on these screens. You can make shortcuts for specific functions or apps as well, just as you might on your smartphone's home screen.
Meanwhile, the digital instrument cluster uses a multi-layer display that could show off realistic 3D graphics. This tech could be used for warnings and various alerts, standing out among the other info your vehicle is throwing at you. Right now Hyundai engineers are just performing tests to make sure that these features won't lead to distracted driving. We're interested in seeing if this kind of tech comes to our favorite Hyundai models, and we'll keep you updated on the latest news about in-car technology right here on this blog!
So if you're looking for a car or crossover that offers the in-car technology that you need, talk to our Hyundai dealers. We'll help you get the features you want without wrecking your budget. We look forward to assisting you!