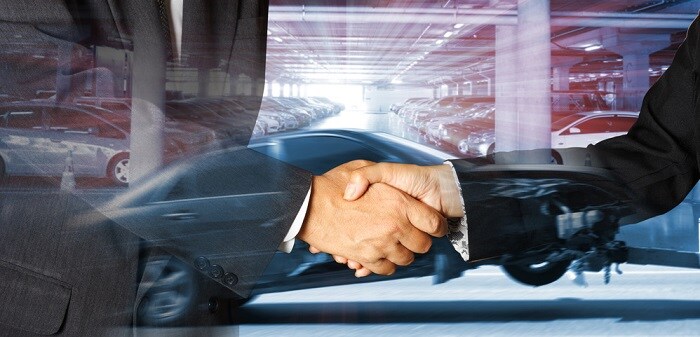 Drivers located near our Mission Hills, CA Hyundai dealership never have to wonder, "Is there a Hyundai dealer near me who can help every eligible driver stay mobile?" That's because we share the Hyundai brand's commitment to keeping everyone on the go.
In order to maintain their mobility and independence, some motorists have to modify their vehicles. Modifying an automobile to accommodate a given driver can be expensive depending on the person's specific needs. We're proud to tell you that the automaker we represent has a program that can offset at least some of the costs associated with installing adaptive equipment for drivers who need it.
The Hyundai Mobility Program will reimburse a driver up to $1,000 for the labor and product costs associated with required adaptive equipment. To qualify for this program, motorists must provide medical documentation that identifies the specific equipment they need to operate a Hyundai car given their disability or physical impairment.
While Hyundai accessories don't qualify for the program, alterations and equipment that give someone easy access to or the ability to operate a Hyundai automobile generally do. Many of the new Hyundai vehicles in our inventory are eligible for the Hyundai Mobility Program.
For adaptive equipment to be covered by the Hyundai Mobility Program, you have to submit the necessary documentation to Hyundai Motor America within 60 days of the equipment being installed. The invoice you submit must clearly state your name, identify your Hyundai vehicle, and include your Hyundai automobile's vehicle identification number or VIN.
Reimbursements made through the Hyundai Mobility Program are made directly to qualifying drivers. The carmaker will not pay a dealership or an adaptive equipment company for any equipment or labor.
To learn which new Hyundai vehicles are eligible for the Hyundai Mobility Program, give us a call or stop by Keyes Mission Hills Hyundai on Sepulveda Boulevard today.