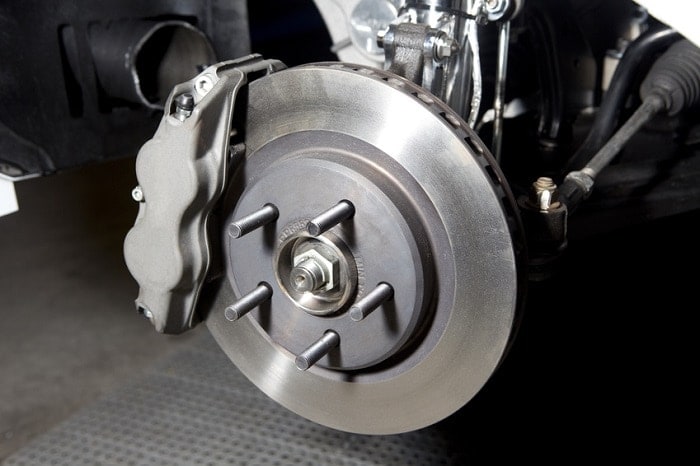 ?
Keyes Mission Hills Hyundai is proud to be a full-service Hyundai dealership to drivers in and around Mission Hills and Los Angeles, CA. You can count on our Hyundai technicians for all aspects of routine car care. And when it comes to your vehicle's braking system, you shouldn't settle for anything but the best service. That's exactly what you'll find at our Hyundai dealership.
Brake Services Provided by Your Los Angeles-area Hyundai Dealer
It's difficult to stress how important safe and functional brakes are. Keep an eye out for warning signs that indicate an inspection is necessary. If you notice grinding or squeaking noises or increased stopping time, it's time to bring your Hyundai Tucson for some of the following checks.
Routine Inspections of Brake Parts
When you bring your Hyundai Tucson to our service center, our technicians can look at all the various components — calipers, brake pads, and rotors — to inspect for signs of uneven wear, rust, or other deficiencies. Preventing bigger problems is a key reason for these routine checks.
Topping Off Brake Cylinder Fluid Levels
We can top off your brake fluid levels to prevent any issues with braking responsiveness. If you're low on brake fluid, you may notice that you have to press down significantly on the brake pedal before feeling a response. You may also experience pulsing or shuddering sensations in the steering wheel when stopping your vehicle.
Providing a Regular Maintenance Schedule
There's nothing better than consistency for your brakes and your vehicle as a whole. Do yourself a favor by getting on track with a regular service schedule. Simply consult your owner's manual and our technicians for recommendations about the right service intervals for your vehicle.
Brake Replacements When Needed
It's not as easy as putting a specific time frame on brake replacements, which is why you need an expert opinion. If our technicians sense that your brakes are worse for wear, you can trust them with fast and efficient replacements.
Keep yourself and your family members safe with well-maintained brakes at our Hyundai dealership. Schedule your next visit soon, and don't forget to check our site for the latest Hyundai service specials near Santa Clarita.