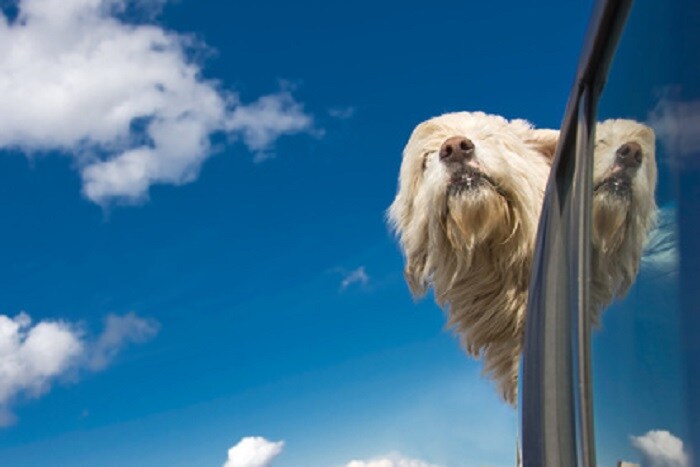 It's not just because we're Los Angeles-area Hyundai dealers that we love seeing people travel with their pets. We enjoy seeing drivers travel with their pets because we know how much the experience can deepen the bond between pet owners and their furry family members.
If you've never traveled with your pet before, you're missing out on the opportunity to make priceless memories with your pet. To make sure your travels are memorable for all the right reasons, you need to prepare to travel with your pet safely.
The first step toward being ready to hit the road with your pet is making sure your car can accommodate your pet. While many people think they need an automobile like a 2019 Hyundai Tucson to transport a pet, that's not necessarily the case. Vehicles like the 2019 Hyundai Sonata have plenty of room for both humans and pets. The key is to make sure your vehicle can accommodate a kennel that's big enough for your pet to travel in comfortably.
Packing for a pet is different than packing for yourself. While you can just pick something up to eat when you reach your destination, that's not an option for your pet. Your pet needs to stay on her usual diet when you're on the road so be sure you pack plenty of food and treats. Remember to pack a collapsible water bowl as well so your pet can grab a refreshing drink when you take a break from the road. Toys, your dog's bed, a blanket that smells like home, and any medication your pet takes daily are some additional things you'll want to pack up.
For more advice about traveling with a pet, contact our Hyundai dealership near Santa Clarita, CA or visit Keyes Mission Hills Hyundai today.