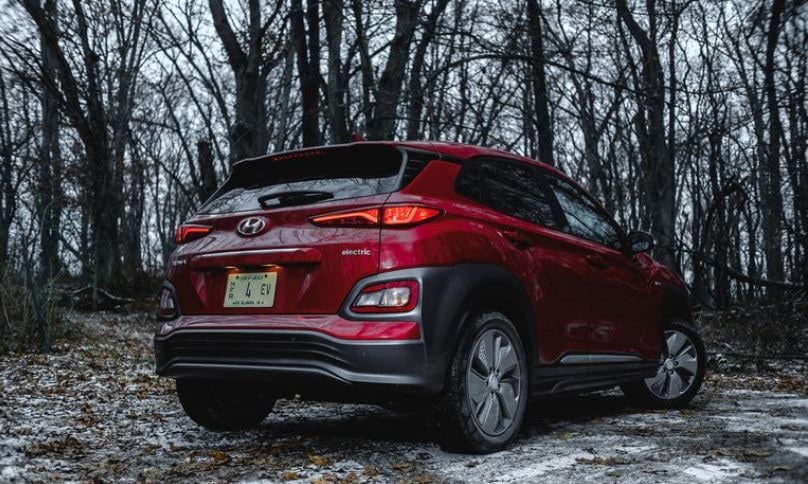 We've noticed that green cars and crossovers have become more and more popular in recent years. Here at Keyes Mission Hills Hyundai, we're proud to offer a number of great vehicles that can help you lower your carbon footprint. One model that's really taken off with drivers is the 2019 Hyundai Kona Electric, so it's no surprise that the 2020 edition is getting some big upgrades that any green car driver will appreciate.
The biggest update for the 2020 Hyundai Kona Electric is that it's getting faster charging. A new eleven kW three-phase charger will let the new Hyundai Kona take full advantage of home outlets and public charging stations alike, besting the already impressive charging times offered by the current Hyundai Kona EV and its 7.2 kW charger. That model charges to full in just over nine and a half hours, so expect the 2020 model to improve on that significantly. The other good news is that the new Hyundai Kona Electric won't sacrifice range for better charging times. It's keeping its stunning 258-mile range!
Other upgrades to the in-car tech and interior are also in the works. This new Hyundai car is getting a new 10.25-inch touchscreen and a better satellite navigation system. A new Blue Link app would let drivers start the car and unlock the doors with their smartphone. You would even be able to control the climate systems, so you can ensure the 2020 Hyundai Kona Electric is at the perfect temperature when you get in. We look forward to seeing this model for ourselves when it arrives later this year.
So if you're in the market for a greener vehicle, let us help. Talk to our Hyundai dealers, proudly serving Glendale, CA and the surrounding areas, and tell us just what you need. We'll help you find an efficient green car that you'll love!