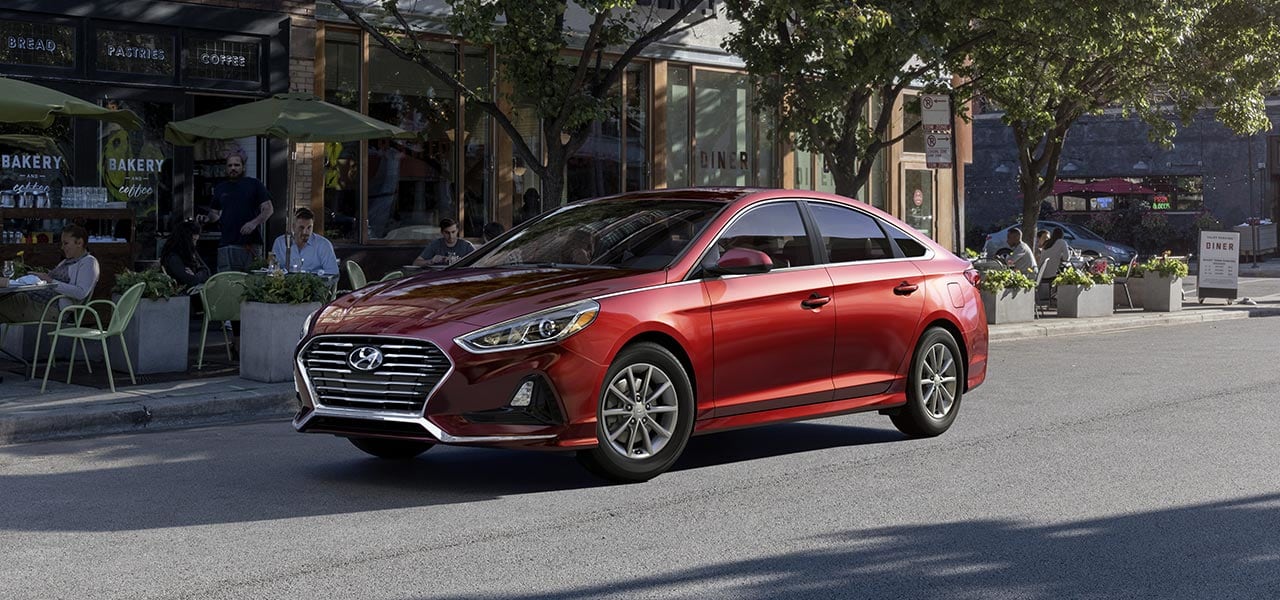 Here at Keyes Mission Hills Hyundai, we're always on the lookout for news about the latest Hyundai model. One
new Hyundai
car we're excited to see in action is the 2020 Hyundai Sonata. This stylish sedan is making its formal debut in New York next month, but the Hyundai brand recently showed it off ahead of time. This bold sedan takes some chances and we think that they'll pay off big time.
The 2020 Hyundai Sonata has four doors with a sleek body style. It's the first Hyundai model to follow the brand's newest design mantra. "Sensuous Sportiness" was the theme unveiled with the stylish Le Fil Rouge concept last year, and you can definitely see some of its influence in this new Hyundai model. It has a sloping roofline, built in LED lights, and a new chrome accent. Overall, it looks longer than before and is actually even more spacious on the inside. This is a big deal, since the current Hyundai Sonata is already one of the roomiest models in its class.
Speaking of the interior, it's getting a few upgrades for the new model year as well. Expect a more premium design and a cleaner look. The gauge cluster display is completely digital now and the 2020 Hyundai Sonata will even offer a "digital" key linked to their smartphone. You'll be able to unlock and start the vehicle right from your phone once you download a simple app. This stylish sedan will offer more space, tech, and features than ever before, and we can't wait to see it for ourselves when it goes on sale later this year.
When you're in the market for an impressive sedan, look no further. Visit our Hyundai dealership near Los Angeles today. We'll help you out, whether you're interested in a future model like the 2020 Hyundai Sonata or one of our pre-owned vehicles. We look forward to assisting you!