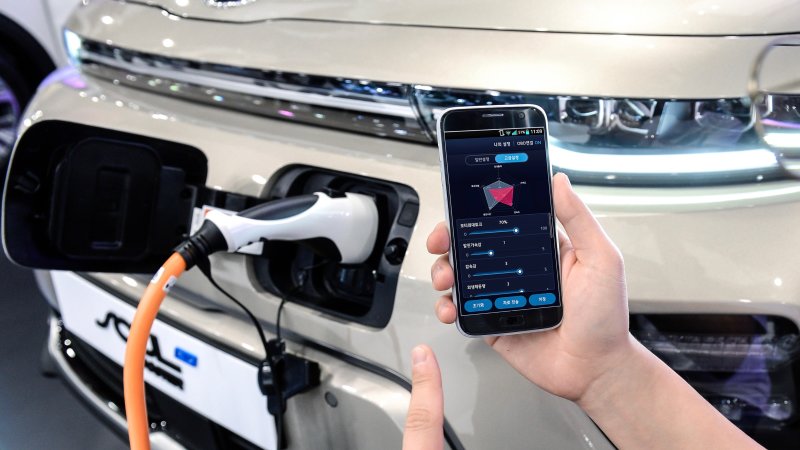 At Keyes Mission Hills Hyundai, we make it easy for drivers to find a greener car. The Hyundai brand is doing its part to make sure that you have a lot more choices when you opt for a hybrid or electric vehicle, and now it's even working on an app that could help you get the most out of an EV.
Apps that link up to your vehicle are becoming more common. While some automakers work on applications that allow your smartphone to act as a key or perform other functions, the Hyundai brand is going one step farther. Its app would allow drivers of electric vehicles to tweak a variety of performance settings and completely customize their driving experience.
Drivers can adjust how much torque is available, throttle response, how aggressive acceleration is, and even speed limits. You can get as much performance out of your electric vehicle as you would like. On the other hand, you can also adjust settings like regenerative braking response and climate control energy use.
Basically, this new application would allow drivers of a new Hyundai car to focus on what is important to them. If you want to get the most possible range out of your EV, you can do that. If you would rather have a fun driving experience, and don't mind having to stop for a recharge earlier, that's possible as well. There will be some pre-set options as well, and drivers will be able to use the app to carry over settings to other Hyundai models. We can't wait to see what else the Hyundai brand has in the works for green vehicles!
Whether you're looking for a new green car or a family vehicle, our knowledgeable Hyundai dealers are ready to assist you. Visit our Hyundai dealership serving Los Angeles and find the perfect model today. We hope to see you soon for a test drive!