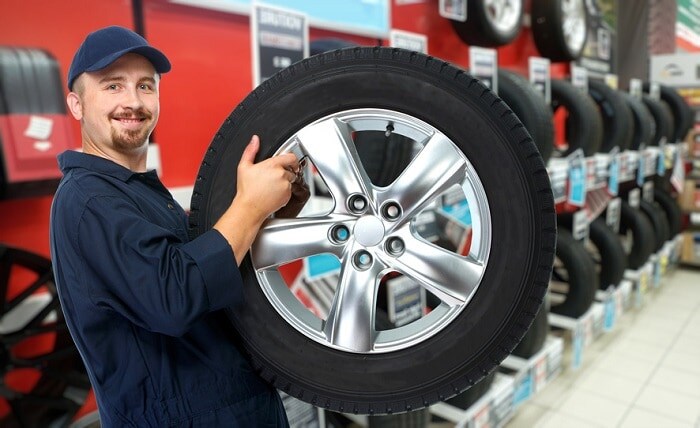 Like all Hyundai parts on your vehicle, your car's tires won't last forever. When you need help identifying when your tires should be retired and with ordering the right set of replacements, visit Keyes Mission Hills Hyundai.
Signs You Need New Tires
How can you tell when your Hyundai Sonata near Los Angeles needs new tires? Some signs are more obvious than others.
One important habit you can work into your at-home car-care routine is to conduct routine visual checks of your tires. Chances are you'll detect any obvious signs of damage early when you make this a priority. If you see gouges and tears, it's important to determine whether a simple patch will suffice or if the tire or whole set needs to be replaced. That's something our Hyundai service experts can help you with.
Another check you can perform on your own is a tire tread test. Your vehicle's tires perform best and optimally when they're wearing evenly. Use a penny or quarter to make sure that your tires' tread is where it should be.
If the tread on your tires is uneven and you experience issues while driving, such as odd noises and vibrations, get an expert opinion from one of our Hyundai technicians.
Finally, one telltale sign that your tires need to be replaced is if they're past their expiration date. If you don't have this information or aren't certain about how to locate it, simply bring your vehicle to our Hyundai service center and we'll help you find it. We can also help you decide on, purchase, and install your replacement set.
Take the guesswork out of tire care and replacements by working with our seasoned Hyundai dealership technicians. If you're uncertain about your car's tire health at any time, schedule a service visit today.