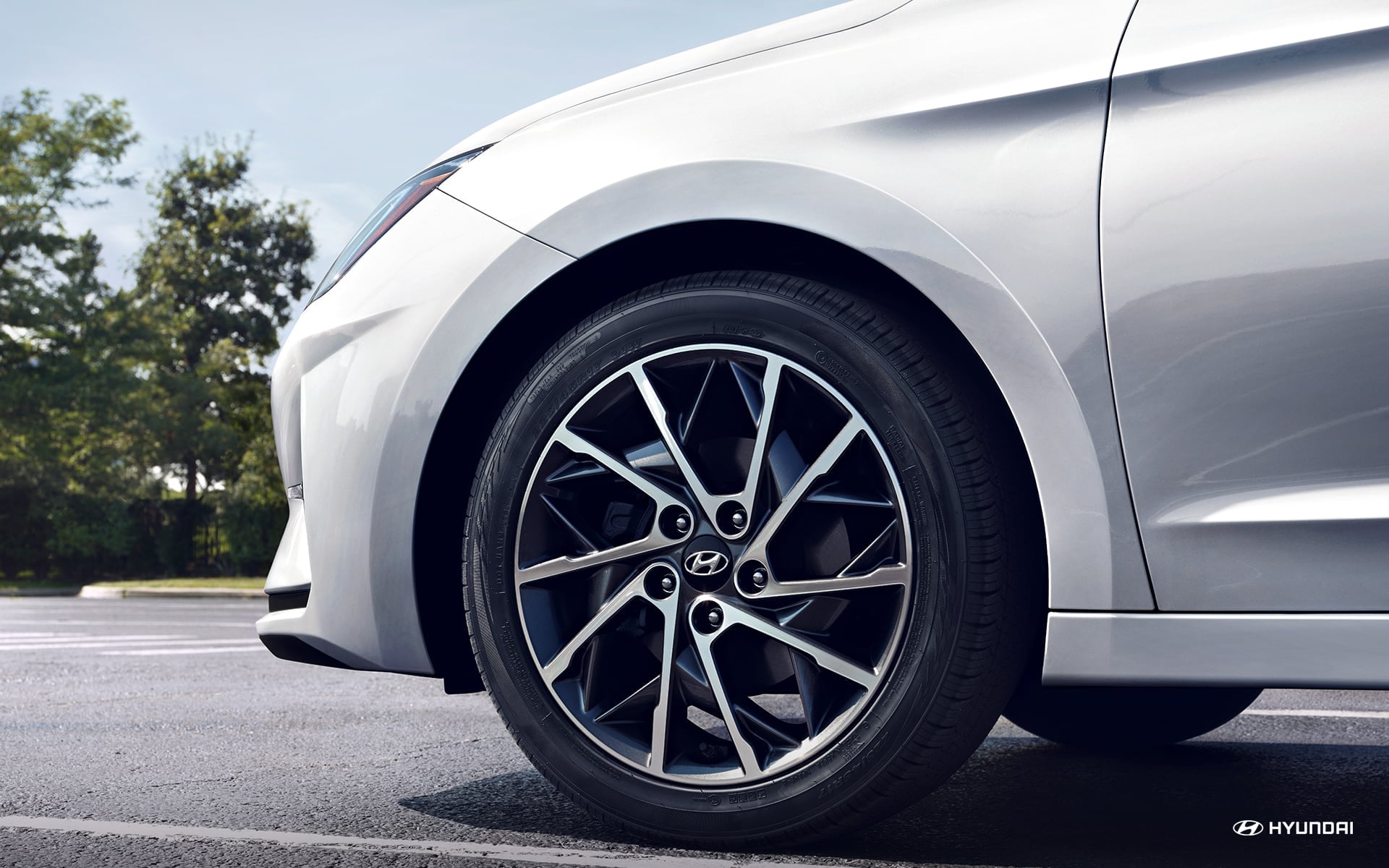 ?
Has it been some time since you've received tire care for your Hyundai Santa Fe? Don't fret. It's never too late to get started or back on track with a regular tire care and car maintenance schedule. Use our online appointment tool to secure your next appointment for these and other tire services at Keyes Mission Hills Hyundai.
Tire Rotations
At our Hyundai dealership near Los Angeles, CA, we recommend
tire rotations
every 7,500 miles or so for your Hyundai Santa Fe. This procedure involves physically rotating your tires to ensure that they each wear evenly. Keeping up with this service in a regular manner prevents any issues with uneven wear and promotes longevity.
Tire Pressure Checks
Tire pressure goes a long way toward ensuring that your Hyundai Santa Fe drives and performs the way you expect it to. Our Hyundai service experts can help you maintain just the right inflation levels. Tires that are over-inflated or not full enough can wear out more rapidly due to uneven wear.
Tire Alignments
Annual tire alignments are another important service we offer. During this service, our technicians fine-tune your Hyundai vehicle's suspension and fix all four tires at the most optimal angle and alignment. Tire alignments keep your vehicle safer and your handling more reliable and accurate.
Tire Replacements
Tires, sadly, don't last forever. Luckily, when the time comes to choose a new pair of tires, you can count on our Hyundai service center. Our technicians are here to provide recommendations on the best replacement options and upgrades, assist with ordering, and deliver fast and worry-free installation.
Do you have a tire service question for our team? Connect with us online or give us a call so that we can provide the answers you need before your next service visit.