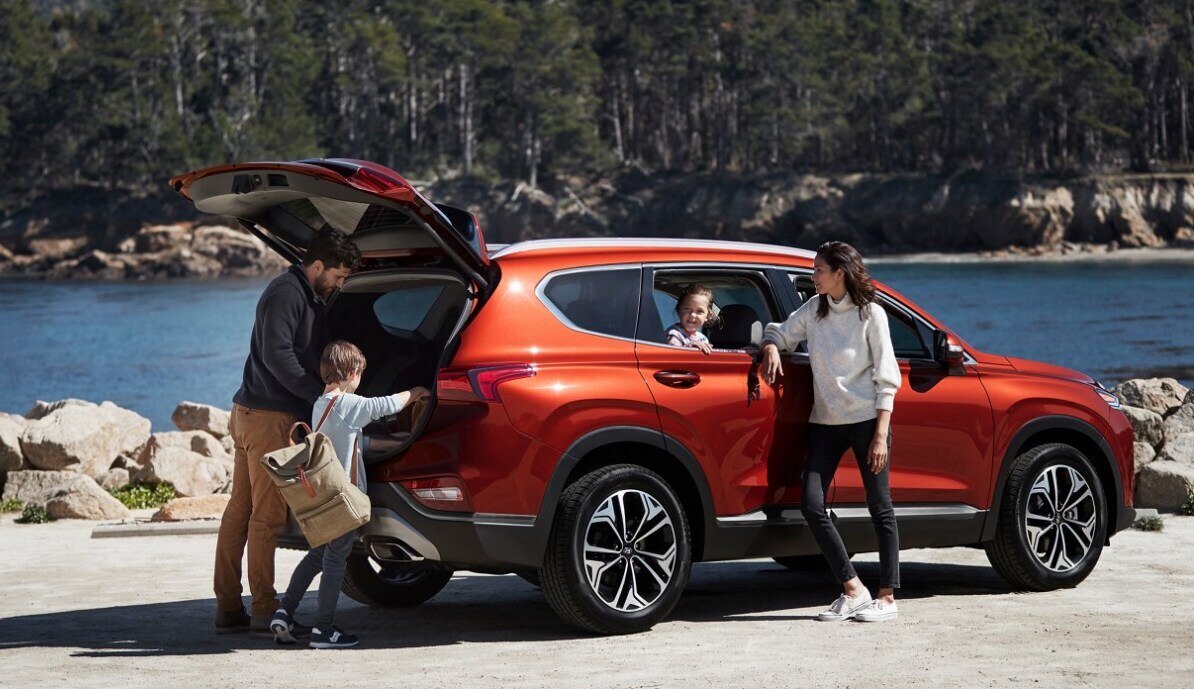 Drivers expect a lot from a new SUV or crossover, and fortunately for them, our models won't disappoint. At Keyes Mission Hills Hyundai we sell capable Hyundai vehicles that can take on rough road conditions, accommodate a bunch of cargo, or even tow. The 2020 Hyundai Santa Fe is actually a great option for drivers who have made towing capabilities a priority.
2020 Hyundai Santa Fe Towing Features
The 2020 Hyundai Santa Fe towing capacity can vary based on a few factors. This new Hyundai model can be equipped with special trailer brakes that dramatically boost towing capabilities on some trim levels. Models that come equipped with the inline-four engine can tow up to 2,000 pounds, but if that's not enough for you a more potent engine is available. The 2.0-liter turbocharged engine produces 235 horsepower and 260 lb-ft of torque, boosting the towing capacity of the 2020 Hyundai Santa Fe up to 3,500 pounds. This model is also available with all-wheel drive, so you can even take on towing jobs when the terrain is a bit tougher to handle.
Other Useful Features
Of course, the 2020 Hyundai Santa Fe also offers plenty of other useful features, making it a great family car. Smartphone integration features and a seven-inch touchscreen are standard, along with safety tech like Forward Collision-Avoidance Assist and Lane Keeping Assist. Higher trim levels offer even more, from heated seats to a surround-view camera that can make towing even safer and easier. This new Hyundai model is the complete package.
So visit our Mission Hills Hyundai dealers and see this capable 2020 Hyundai Santa Fe for yourself. If you're in the market for a crossover that you can depend on, this new vehicle won't disappoint.