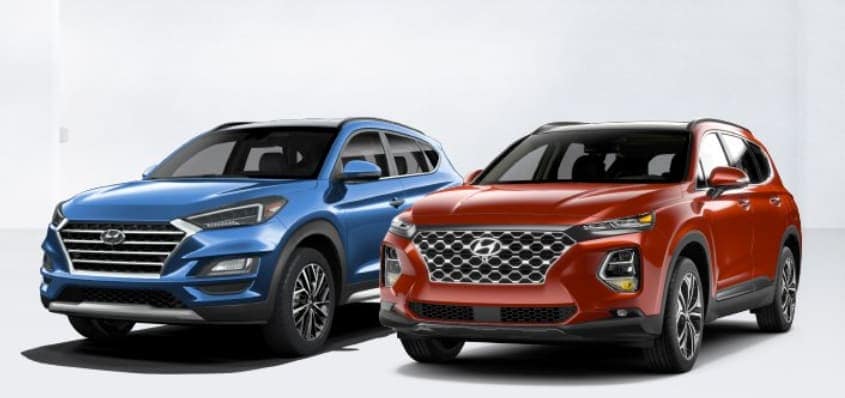 ?
At Keyes Mission Hills Hyundai, we offer a wide variety of dependable vehicles to local drivers. If you're wondering what types of Hyundai cars are currently available, we can help. Whether you're in the market for a crossover or a small sedan, we're here to assist you.
Small Cars and Sedans
If you're looking for a smaller vehicle that makes comfort and fuel efficiency a priority, we can help. The 2020 Hyundai Elantra is a small sedan that's also offered in a sportier "GT" variant. The 2020 Hyundai Sonata is a bit larger, and it's actually the roomiest sedan in its class. Then there's the 2020 Hyundai Ioniq. This unique green car is actually offered in three different versions. There's a hybrid, a plug-in hybrid, and an all-electric model for you to choose from. Whichever kind of green car you prefer, you'll probably find a lot to like about some version of the 2020 Hyundai Ioniq.
Crossovers and SUVs
Crossovers and SUVs are incredibly popular right now, so it shouldn't surprise you to learn that we offer plenty of those at our dealership as well. The smallest crossovers in our lineup are the 2020 Hyundai Kona and the 2020 Hyundai Venue, and both offer a lot of car for the money. The 2020 Hyundai Kona is also available as an electric vehicle. Larger models like the 2020 Hyundai Santa Fe and the 2020 Hyundai Tucson offer more space and towing capabilities, but if you really need a big SUV there's the new 2020 Hyundai Palisade. This recent addition to our lineup accommodates up to eight people with three rows of seating. There really is a Hyundai crossover or SUV for everyone, whether you're going green or need to tow heavy loads.
So visit our Hyundai dealership serving Los Angeles and take a closer look at some of these impressive vehicles. Once you test drive a new Hyundai car, we know that you'll want to drive it right home!